 Same Day Service – We stock most parts
Garage Door Service, Repair & Maintenance
We are a Lehigh Valley based family owned and operated group of garage door specialists who take pride in every job. We are here to serve your every garage door needs, from changing a remote battery to replacing or servicing your entire garage door system. Every service call is thoroughly gone over, tightening any loose hardware, tracks and springs. We will leave your home's garage door performing better and safer than ever. The challenge of diagnosing and repairing what others could not is our specialty.
Call us today! 484-553-6425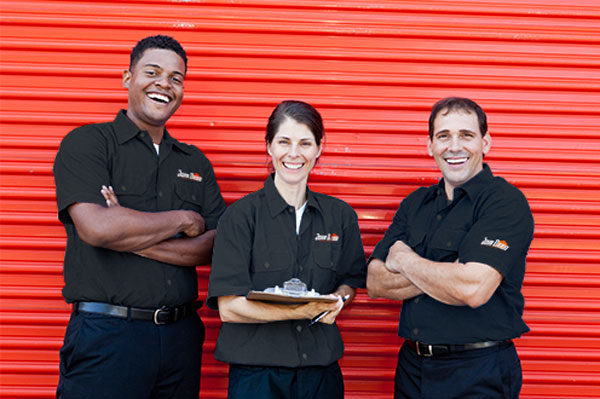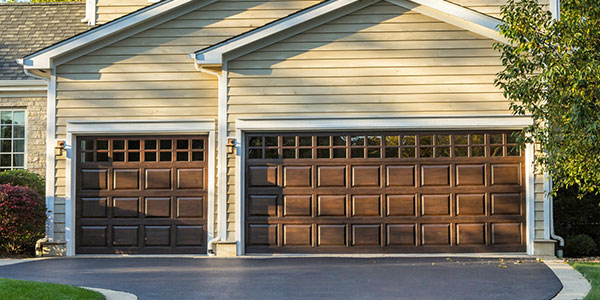 Garage Door Installation
We provide superior garage door installation services. Our competitive prices can provide your home with some extra curb appeal or simply provide a new garage door system to replace your current broken garage door.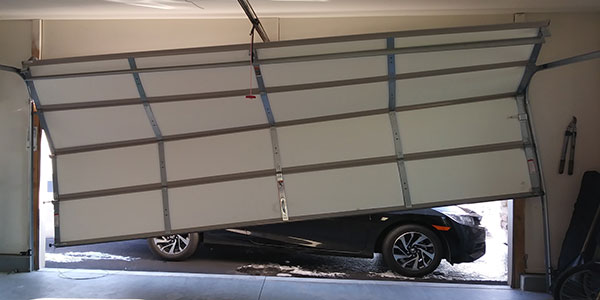 Garage Door Repair & Maintenance
Our experienced technicians can quickly fix your garage door, install new garage doors, replace broken springs, or repair/install a new garage door opener so you can get your life back on track and secure your home.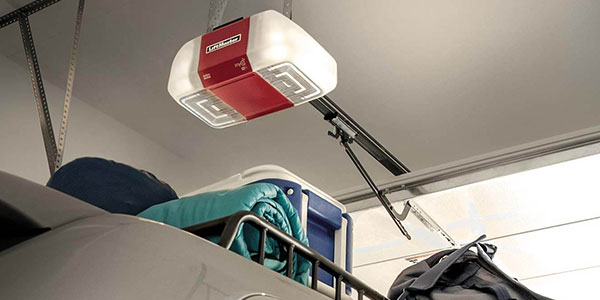 Garage Door Opener Installation
We service all major brands of broken garage door openers including, but not limited to, Chamberlain, Lift Master, Genie, Craftsman, Allstar, Linear, Allister, Challenger, Automatic Doorman, Doorboy and those antiques that are still going strong. If your garage door opener is broken, struggles or just seems to be slow, it may be time for an upgrade.
What our customers are saying about us!

Carolyn D.
Center Valley, PA
Fast Response, quality work!
"Corey came out the same day to give us an estimate and was able to do the repair work right then. He was very helpful, professional and efficient. Our garage is running better than it has in 10 years!"

Fast service. Garage doors work better than ever.
"My right-hand garage door failed completely. I would only open about 2 feet and then close unevenly. Also, the left-hand garage door closed in a rough manner. I called, and service was performed within one hour. After inspecting the door, the technician determined that the right springs were totally warn. He also noticed that on both doors the springs were undersized as they were unable to hold the door in place. After replacing the springs and safety cables and adjusting and inspecting the doors they work quieter and smoother than ever. The technician, Corey, was polite and knowledgeable."

Scott H.
Lenhartsville, PA
Quick and Professional!
"One of the best investments I've ever made! The tech was on time and finished in less than an hour. He was friendly and knew his stuff. He showed us how to set up the keypad and answered all our questions. Will definitely be a returning customer!"
Just fill out the form and a representative will call you to setup your appointment for a time that works best for you.
Areas Serviced
John Door Garage Door Repair services the following areas including the Lehigh Valley:
Berks County
Carbon County
Lehigh County
Monroe County
Northampton County
Schuylkill County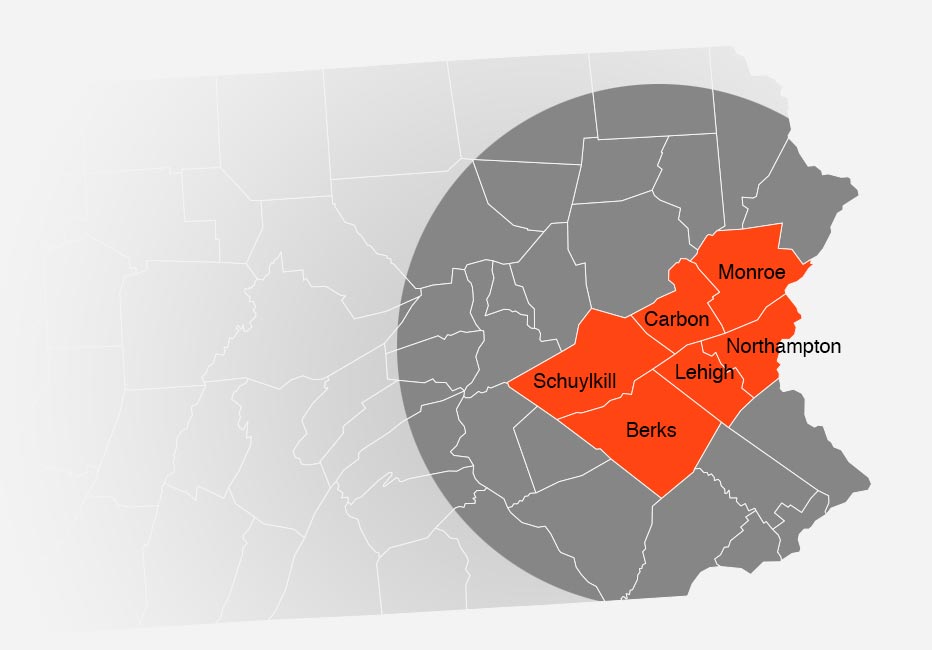 We only install, repair and maintain garage doors, you are getting the experts. No need to wait days to have your garage door serviced or repaired. We offer same-day service. Why wait days for your parts to be ordered? We stock most parts on our truck.