John Door is a local family owned and operated group of garage door specialists who take pride in every job. We are here to serve your every garage door need, from changing a remote battery to replacing or servicing your entire garage door system. Every service call is thoroughly gone over, tightening any loose hardware, tracks and springs. We will leave your home's garage door performing better and safer than ever. The challenge of diagnosing and repairing what others could not is our specialty.
Over 15 Years of Experience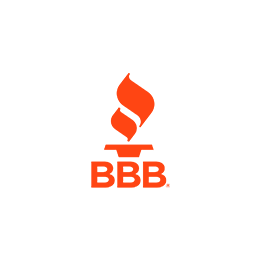 Member of the Better Business Bureau
Registered Home Improvement Contractor


What our customers are saying about us!
Fast Response, quality work!
"Corey came out the same day to give us an estimate and was able to do the repair work right then. He was very helpful, professional and efficient. Our garage is running better than it has in 10 years!"
-Carolyn D.
Center Valley, PA
Fantastic Job!
"Corey arrived on a Thursday and gave us a quote for 2 new garage doors with 2 new garage door openers. We agreed on the fair price and awaited the installation date. To our surprise, 5 days later, we were called and told that they could be installed on that day! Corey came down and did and absolutely fabulous job. He was neat, organized and meticulous. He did a tremendous job and we are more than pleased with the results Our home looks great!"
-Jeff V.
Phillipsburg, NJ
Quick and Professional!
"One of the best investments I've ever made! The tech was on time and finished in less than an hour. He was friendly and knew his stuff. He (Corey) showed us how to set up the keypad and answered all our questions. Will definitely be a returning customer!"
-Scott H.
Lenhartsville, PA
Fast service. Garage doors work better than ever.
"My right-hand garage door failed completely. I would only open about 2 feet and then close unevenly. Also, the left-hand garage door closed in a rough manner. I called, and service was performed within one hour. After inspecting the door, the technician determined that the right springs were totally warn. He also noticed that on both doors the springs were undersized as they were unable to hold the door in place. After replacing the springs and safety cables and adjusting and inspecting the doors they work quieter and smoother than ever. The technician was polite and knowledgeable."
-Mark D.
Bethlehem, PA
Professional and Polite
"I would like to express my satisfaction with the service I received. Corey was very professional and polite, and performed clean, efficient service, with good explanation of his work."
-Debbie H.
Hamburg, PA
He Did a Great Job!
"Just a little note to tell you all how wonderful you all were to us, when I needed help, you sent Corey to check the door. That night Corey came to fix it for us. He did a great job, and he is a very nice man."
-Frank and Vi V.
Easton, PA Same Day Service – Repairs made in hours not days.