John Door LLC garage door services all major brands of broken garage door openers. Including, but not limited to, Chamberlain, Lift Master, Genie, Craftsman, Allstar, Linear, Allister, Challenger, Automatic Doorman, Doorboy and those antiques that are still going strong. If your garage door opener breaks, struggles or just seems to be slow, it may be time for an upgrade with some built in LED lighting. Contact us for a free estimate on a new garage door opener installation.
Smart Phone Capabilities
Amazing….. Yes, you can now monitor or control your garage door from anywhere in the world.  If your pet sitter needs to get in while you're away on vacation, no problem. Most all new garage door openers are equipped with smart phone technology and will allow you to control or monitor your garage door at your fingertips with a free downloadable app.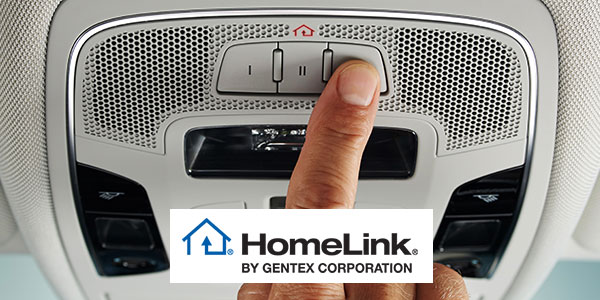 HomeLink
Our experienced technicians are trained to program your vehicle's built in remotes, whether it is located on your sun visor or rear-view mirror. Our technicians are able to ease your struggle by following detailed instructions in your car's owner's manual and have your vehicle's HomeLink programmed to your garage door opener within minutes not hours. Same Day Service – Repairs made in hours not days.